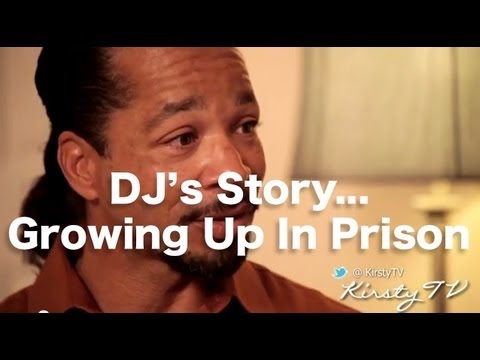 Podcast: Play in new window | Download
DJ Verrett spent 16 and a half years in federal prison for drug related charges, being constantly transferred to 13 different prisons throughout the United States. He tells me that during this time, he finally figured out how to heal and free himself by going inside of himself. 
'Imagine being locked up in Federal prison as a teenager and coming out 16 years later a grown man! Mista DJ Verrett made a decision to change everything about his life the day he got out. His story is being hotly pursued and he has signed with one of the biggest literary agents in New York who is currently shopping his memoir around. An excerpt from his story was recently published in Christopher Kennedy Lawford's book "Moments of Clarity" ( A New York Times bestseller). Today he goes into prisons and works with inmates to help them change their lives!'
I admire his strength to come back into the world after being isolated from society for so long. Sixteen years is tough because so much had changed with technology, let alone society in general. It's hard to catch up, but he stayed the course and is now making a difference in so many lives by giving back.
Don't miss the Kouch Time discussion, coming this Wednesday to Kirsty TV.
Follow DJ on Facebook at www.facebook.com/M1STADJ and on Twitter at @deejverrett.
Stay tuned to www.KirstyTV.com for more exclusive and inspiring interviews. We will be sharing inspirational stories from our interviews with everyday people, celebrities and experts every week.
Comments
---