Podcast: Play in new window | Download
Justine Ezarik is a viral video comedian, internet celeb, actress and TV host. Most people know her as YouTube celebrity, iJustine. This girl has nearly 3 million subscribers and more than 430 million video views across her five YouTube channels! iJustine is one of the most-subscribed female personalities on YouTube… super impressive! 
iJustine cracks me up so much that I thought she would get a kick out of having her own rap song. Click the play button on the player above. I did this because out of nowhere, I had a whim to have one made for KirstyTV for $5 on fiverr.com and it was so hilarious that I then had to make a parody rap music video to go with it!  Naturally, I would like it to go viral, so I'm having a sharing contest this week. Share iJustine's rap song, my rap music video, or any of my Facebook posts and tweets this week and you are in the running for some awesome prizes. Just be sure to tag @KirstyTV or #TeamKirstyTV. Read this post for the Rap Song Sharing Contest prizes. One of the prizes is your very own custom rap song! Too fun. 
I decided to spread the fun even further and get some raps songs made for other friends, popular YouTube vloggers, and celebrities too! So every day this week will be posting them live.  Perhaps they too will be inspired to go gansta and freestyle it in their own rap music video ? Who knows…So Share, share, share! and help us get the word out on the street.
Watch my K Diary video where I talk about transforming into a rapper and how it's such a great creative marking tool.
Follow iJustine on Twitter @iJustine, YouTube or on Facebook!  Check out one of her most popular videos below. She's too much fun.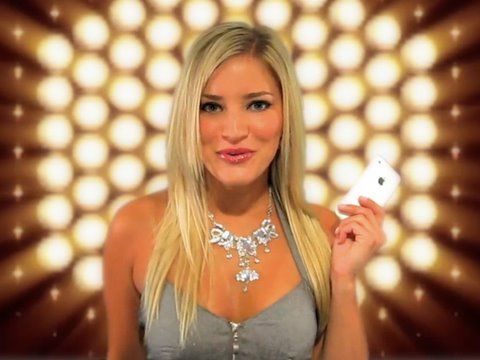 Stay tuned to www.KirstyTV.com for more exclusive and uplifting interviews. We will be sharing inspirational stories from everyday people, celebrities and experts every week.
Comments
---